At Blindsource, we work with you every step of the way with your window covering project.
From our free in-home design consultation to final installation, our team will ensure a smooth, easy process that is enjoyable and stress-free.
Our Window Coverings Process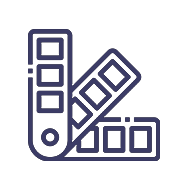 In-Home Design Consultation
During your free personalized in-home design consultation, our design consultant and product specialist bring our mobile showroom directly to your home or office so you can select window coverings that will meet the unique needs of your personal space based on your color, lighting, function, and material preferences.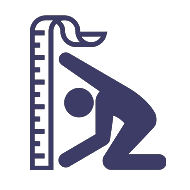 Window Measuring
Our professional design consultant will then provide you with precise, on-site measuring of your windows to ensure the perfect fit for your new window coverings no matter the size, shape or design.
Removal of Old Blinds & Temporary Shades
Once you've purchased new window coverings, we'll provide you with the complimentary service of removing your old blinds before installing new ones, saving you the time and hassle of doing it yourself. We also provide temporary shades for your safety and privacy until your new window coverings are professionally installed.
Professional Installation
Our certified and experienced installers are employees of Blindsource and not subcontractors to ensure consistent high quality personal and professional installation every time. We ensure your window coverings are safe, functional, and attractive.
Boise Blindsource
At Blindsource, our team of qualified design professionals understands the importance of having your home feel safe and comfortable. We offer solutions for every window in your home. Experience our best-in-class customer service and our incredible selection of window coverings.
Ready to get started on your new look? Take advantage our our free, in-home consultation by contacting us to schedule an appointment today!